Google Penguin 2.0 is coming as soon as the "next few weeks" - Are you prepared?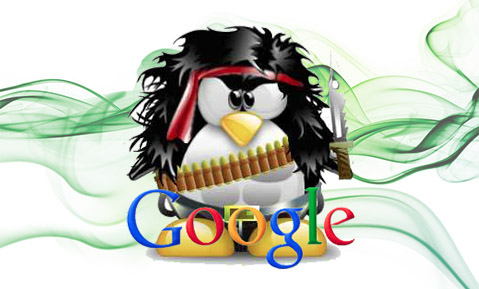 At BringShare we understand that you're busy, which is why we want to ensure you're not caught off guard by Google's latest  major update. Check out our comprehensive Q & A on the impending Google Penguin release below.
Penguin 2.0: What is it?
Penguin is a webspam change by Google dedicated to finding and discrediting blackhat webspam. In a very basic sense, it is an update to the Google algorithm that puts further efforts towards decreasing search engine rankings of websites that employ "blackhat SEO" techniques (and therefore violate Google's Webmaster Guidelines).
Penguin 1.0 launched back in April of 2012 and caused quite a hullabaloo -effecting roughly 3% of Google searches and drastically changing keyword rankings for some sites. The majority of the sites affected were those employing spammy techniques, but a small number of legitimate sites and SEOs were affected due to their legitimate implementation of typically-spammy techniques.
Penguin 2.0 is the latest algorithm update and is set to launch in the next few weeks.
Should I be worried about Google Penguin affecting my site or client site?
Taken from Google's own Matt Cutts:
"If you're doing high quality content whenever you're doing SEO, this (the Penguin update) should not be a big surprise. You shouldn't have to worry about a lot of changes. If you have been hanging out in a lot of blackhat forums, trading different types of spamming package tips and that sort of stuff, then this might be a more eventful summer for you."
What should I be focused on with the impending Google Penguin 2.0 release?
Another quote from the man at Google, Matt Cutts: "Make a great site, that users love, that they'll want to tell their friends about, bookmark, come back to, visit over and over again -all the things that make a site compelling.. As long as you're working hard for users, we're working hard to show your high quality content to users as well."
What areas of SEO can we expect Penguin 2.0 to hit the hardest?
Links Spamming
A big focus with Penguin 2.0 is identifying how to devalue link spamming. Though Google claims they are still in early days, they are actively working on developing a much more detailed link analysis algorithm to make this typical blackhat tactic less effective. Will we see this full algorithm released in Penguin 2.0? Probably not, but we will start to see steps towards this initiative.
Native Advertising and/or Advertorials
Google has always been a firm believer that you cannot buy links. If you pay for an ad, they want to ensure that this does not flow pagerank and that there is clear and conspicuous disclosure of something being a paid link or advertorial. If you have purchased advertorial content in the past, it might be time to look back into how that was displayed and ensure that it meets this criteria (or that you can modify it to do so).
Spam-like search queries
It was released that Google plans on making a concerted effort on going into specific areas of their search that have "traditionally been more spammy" in order to come up with better ways of cleaning up results. That means if you're working in and generating SEO for terms in an area that is typically less "legitimate", you may see things shake up. "Pay day loans" on google.co.uk was just one example Google gave of the type of search query that would be affected.
The Good News:
Not all of Google Penguin updates should come with trembling fear. Here are some initiatives they're working towards that will help sites that play by the rules:
Hacked Site Detection + further features in Google Webmaster Tools
With this launch, Google is working to make the detection of hacked sites more effective. They say they'll be rolling out "next gen" hack detection and working to communicate better with webmasters in the event their website has been hacked. Google is making an effort to create a "one-stop shop" in Google Webmaster Tools to help clean up hacked sites.

Google is also working to get better information into Webmaster Tools in terms of concrete details and more example urls for places to go to diagnose your website and determine any potential issues.
They're also looking to do a better job to identify "authorities" within specific spaces and helping those authorities rank higher.
Panda Corrections
What?! Google Corrections?! Google acknowledged that there are some sites sitting in the "grey area" that their Panda release may have hurt. Some sites erroneously affected by Panda may expect to see a bit of a boost.
The main purpose of the Penguin 2.0 update is to ensure relevant content is continuing to be served to Google searchers by squashing the effectiveness of blackhat SEOs attempting to game the system. If you and your company have been "playing by the rules" (aka Google's Webmaster Guidelines), you shouldn't have much to worry about. But, if the thought of another Google update has you shaking in your boots, break out the SEO-guns and dig a bit deeper into your current content to ensure you're in compliance. Here are 4 quick ways to prepare for Google Penguin 2.0:
Focus on natural links and natural link parameters:
Again, Penguin 2.0 is aimed at blackhat SEOs, so attempt to avoid any links/link parameters that can be the most easily exploited. As a rule, do not:

Buy links (in general, but especially on unrelated sites)
Build links that come to your site from "spammy" sources or other sites that may have "questionable" content
Build links from sites that are in no way relevant to yours
Over-optimize link anchor text
Understand the link profile of your site:
BringShare has just realized an brand new integration with SEOmoz where you can view the top 100 external pages, as well as top 100 external domains linking to your site. This can be a great way to analyze the different pages and domains linking to your site.
Beyond BringShare, tools like ahrefs.com and Open Site Explorer can help you identify any potentially low-quality links pointing to your site that can harm your rank ability.
If you do have low-quality links pointing to your site (from a spam site, for example), make sure you leverage Google Webmaster Tools' "Disavow links" functionality and continue to make efforts to clean up unnatural links.
Build relationships, don't buy them
It might feel like a bit late for it now (mostly because it is), but the best way to move forward with quality SEO work is by building relationships with high quality, relevant partners.

Know that despite the fact that it may seem like a single backlink from a quality source is 10 times harder to get, you will realize the benefit in that single link providing 20 times more valuable.
Beyond that, building quality relationships will keep you safe from future Google algorithm changes, as well as make it easier to keep and build relevant content moving forward.
Focus on your company, expertise and quality content
Great content spreads. Share the niche domain expertise you own on your blog or site and people will organically link out to your site in a natural way.
Sources/Resources to Learn More:
Are you ready for Google Penguin? Share your thoughts in our comment section below!
BringShare for Agencies is a white label solution to streamline the majority of your SEO, Paid Search, Social and Email Marketing in order to save you time and money -leaving you available to spend your time on initiatives that add value, rather than drain resources. Your agency should never have to manually report on SEO, Paid Search, Social or Email again! Learn more, or sign up for a demo of the program here.