BringShare now automatically updates and emails reports daily, weekly, monthly, or quarterly. Instead of manually updating report after report, schedule a report once and it will send to any email address automatically.
You can also send reports to more than one person by separating emails addresses with a comma. You can include a reply to email address, BCC anyone in your organization, and customize the email itself.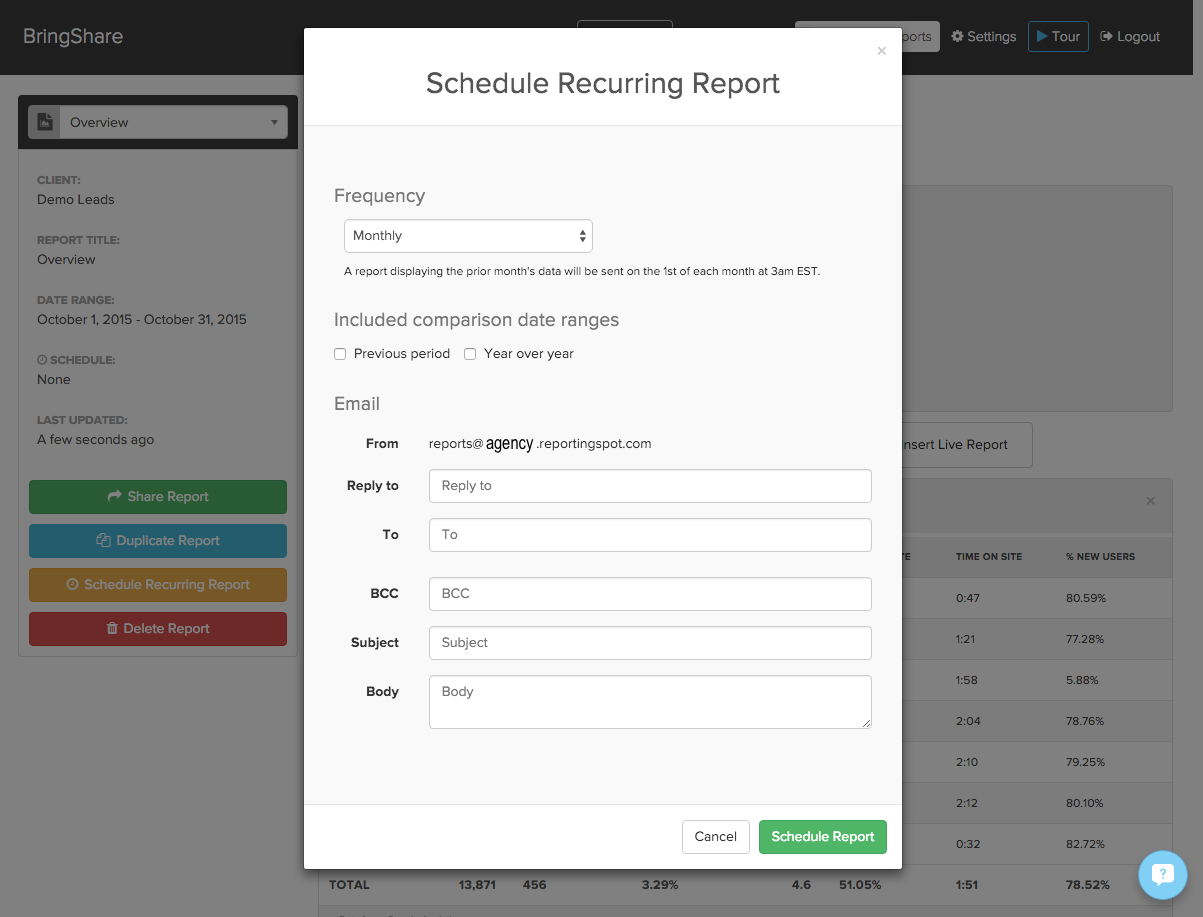 Sign up for a free 30-day trial over at beta.bringshare.com and start creating automated reports today. A step-by-step tutorial can be found here: Tutorial
Pro Tip: Schedule daily overview reports to check on your own company's .